I have known Dr Ghislaine Robert since the very beginning of my career. She was always available to treat my aches and pains and always very thorough to find the causes of my injuries.
The fact that she, herself, was a previous Track and Field coach was a huge asset. She was well aware of all the components of success for an athlete: physical and mental preparation and good health.
Having her on the team when we were traveling (Olympic Games etc.) was a great advantage. She helped me to strengthen my mindset to focus more on the competition.
She has been an ongoing help, contributor, and friend to me. I wish her all the success in her new life in the United States, and I have no doubt she will excel as she has always been an over achiever in all areas of her work and life.
-Bruny Surin (visit: http://www.surin.ca/)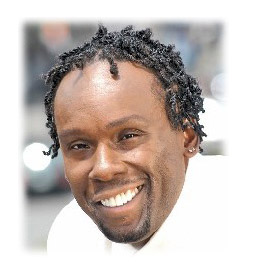 Accomplishments
Third fastest 100m Sprinter of all time 9.84 sec over 100 meters
Seven time Canadian 100m Champion
Two time World Indoor Champion 60m
Two time World Outdoor Silver Medallist 100m
Olympic 4x100m Gold Medallist
Public Speaking
I have had the opportunity to share my experiences and to motivate employees of many corporate companies as well as Educational Institutions.
Bell Canada 2006

Rona Canada 2006

Bayer 2005

Nike Canada 2005

Visa Canada 2005

Heritage Canada 2005

University of Alberta 2005
Activities
Master of Ceremony Mathieu Dacosta Awards Ceremony

Master of Ceremony World Francophone Games

Sports Commentary Radio Canada Television

Sports Commentary XFM radio
Spokesperson
Standard Life Assurance Group

Aids Research in Quebec

Sick Kids Hospital in Montreal

Nike International

Xistence Supplements
Associations
Member of the Canadian Sports Hall of Fame

Member of the Quebec Sports Hall of Fame

Ambassador of Nike Canada

Member Haitian Chamber of Commerce

Board Member of the Nathalie Simard Foundation

Founder of the Bruny Surin Foundation
Languages
French, English, Creole (trilingual)